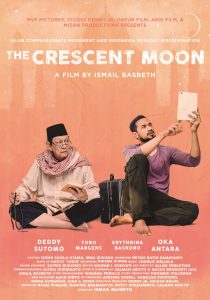 The Crescent Moon ['Mencari Hilal']
Indonesia, 2015, 94 mins
It hits you quite early on that this is not necessarily about Muslims at all—the protagonists could be of any religion: the liberated son working in Jakarta is forced to take his unkind and unevolved but dying and religiously observant father on a pilgrimage to glimpse a sacred new moon in a sacred place. They could just as easily be a smug, preachy Buddhist father and his testy, hypocrisy-allergic Buddhist son. Or a Christian pair. We've all been there before.
It's actually a funny movie about religious sanctimoniousness. Coming from Indonesia where religion is being abused as a seriously scary political tool, the humour here is not just black but sharp and brave and, in the end, quite sad. 'The Crescent Moon' brings the Indonesian cultural civil war right home to us in a way that cinema is supposed to do (better than the news) but rarely does.  The film "enters our heart", as we say, and we feel their urgency, their sense of imminent loss, the courage and the strength of their cinematic fight against existential dictatorship. The wonder of it is that this is no indie but a studio movie, a fact which inspires awe and respect for the Indonesian film industry. (Alice Skinhead)
Director: Ismail Basbeth
Screenplay: Ismail basbeth, Salman Aristo, Bagus Bramanti
Cast: Oka Antara, Haydar Salishz, Deddy Sutomo
Producer : Salman Aristo, Raam Punjabi, Hanung Bramantyo, Putut Widjanarko
---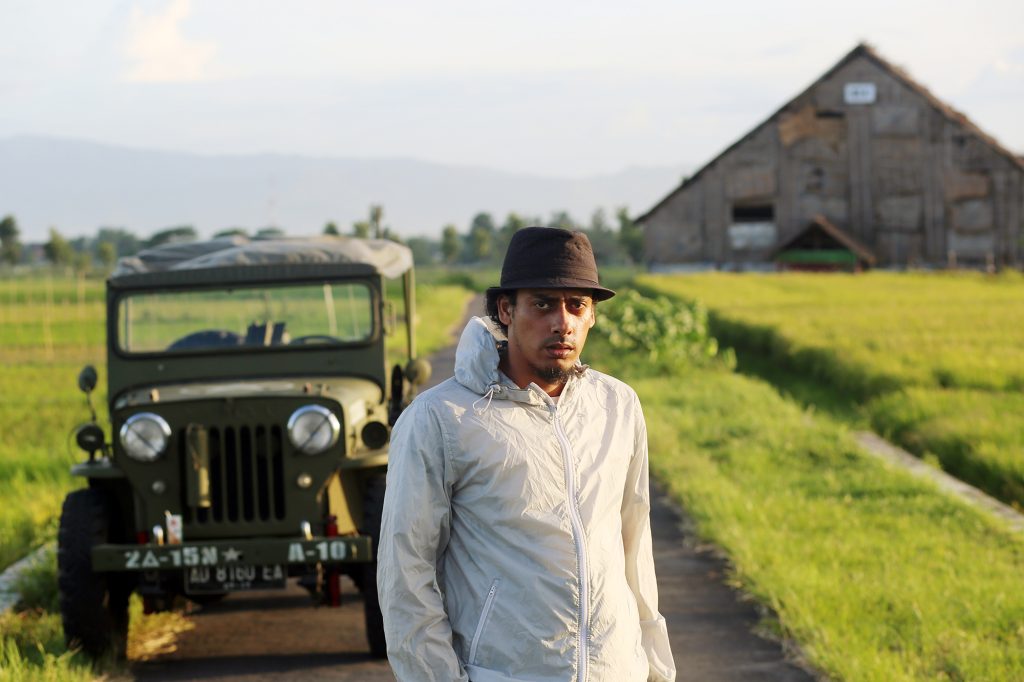 Director Statement
In this film, I'm working on the same issue again as my first feature, Another Trip to the Moon (Menuju Rembulan), which is exploring the meaning of freedom, identity, political power on social structure and personal life. Both of these film are using complete opposite way of telling the story. If my first film's intention is to speak through internal sight (personal), this second film is supposed to speak to the external/outer side of my perspective (social), one represents the self and the other represents the society. In one word my first film is about rejection, the second is about acceptance. Surrealism and realism.
I'm an Arabic-Muslim descendent–Yaman the origin of my grandfather', that was born and raised in Javanese society, I have been facing this identity issue and limitation to express my personal view of life since the very beginning of my childhood. Indonesia is a country with many way of life and religion, many islands with different cultures, the biggest Muslim population in the world, but you will see through this film there are many different way of Islamic practices in Indonesia.
Its urgency is rising for me to shoot my second feature, The Crescent Moon (Mencari Hilal), right after my first is because of what is happening in the world of Islam these days. During my travel to Rotterdam last January for Another Trip to the Moon right after the recent terror attack in Europe, I faced a certain inconvenience during the immigration entering the country. This never happened before when I travelled to Europe, I know the system requires this to guarantee the safety of its people, but I can see clearly that they became extra careful just because of the way I look, my identity as an Indonesian-Muslim. You can see on almost every mainstream media in the world also in Indonesia, Muslims is being branded as terrorists. They came to this conclusion because of the existence of few groups of barbarian extremists calling themselves Muslim, but never represented us at all. The media came to this conclusion also because the majority of the Muslims are busy defining which one is better to represent them as the real Muslim, so that the world never knew that the Muslims that believes in love, peace and care exists. Through this film I want to show it to the audience around the world, what is happening in the world of Islam in Indonesia. So that we can see together the true faces of Islam is not terror, but the beauty of understanding, love and acceptance. The key for us to arrive there is through dialogues and tolerance, and this film is my personal voice and view for that.
Film is my savior; I could communicate better understanding film and now am able to use this medium as a way to express my personal view. Enjoy the trip!