Galerie Oasis
The City-Centre Space for Transdimensional Art
proudly presents our inaugural show:
An exhibition of bronze sculptures & photographs
E D E N
by Piyatat Hemmatat
24 March - 7 June 2018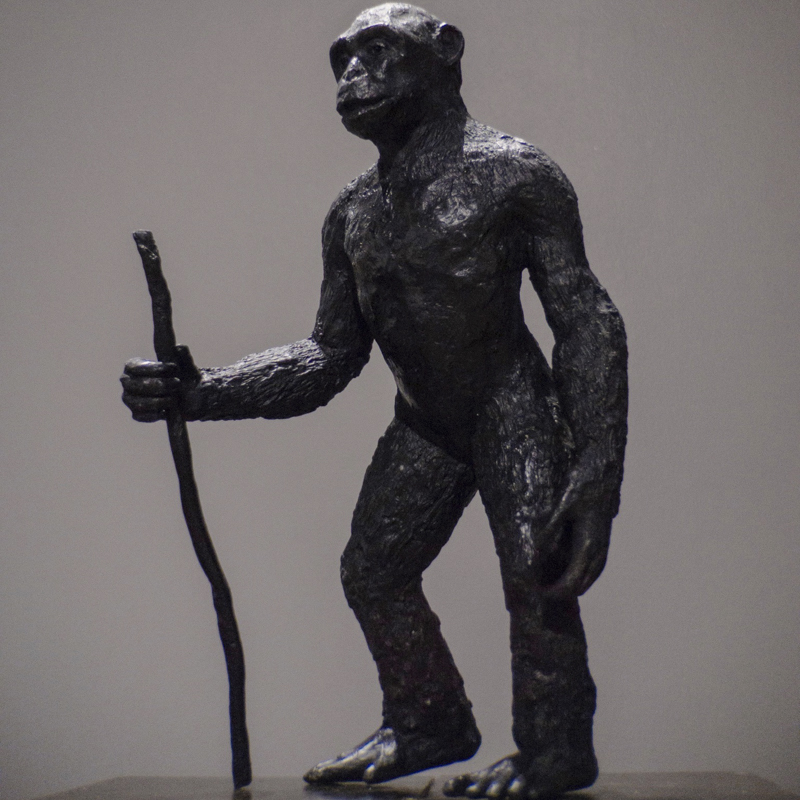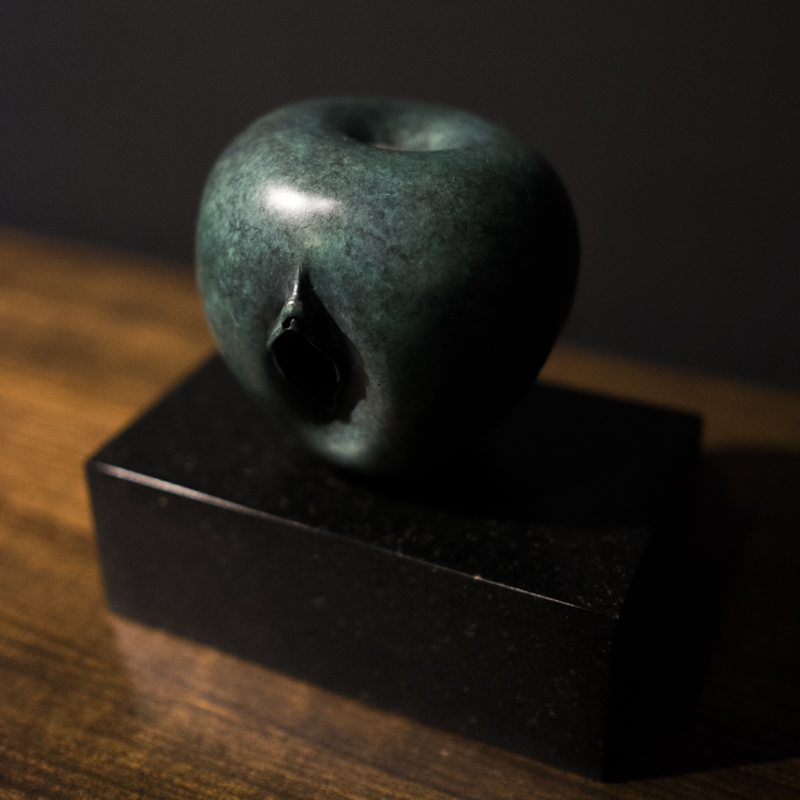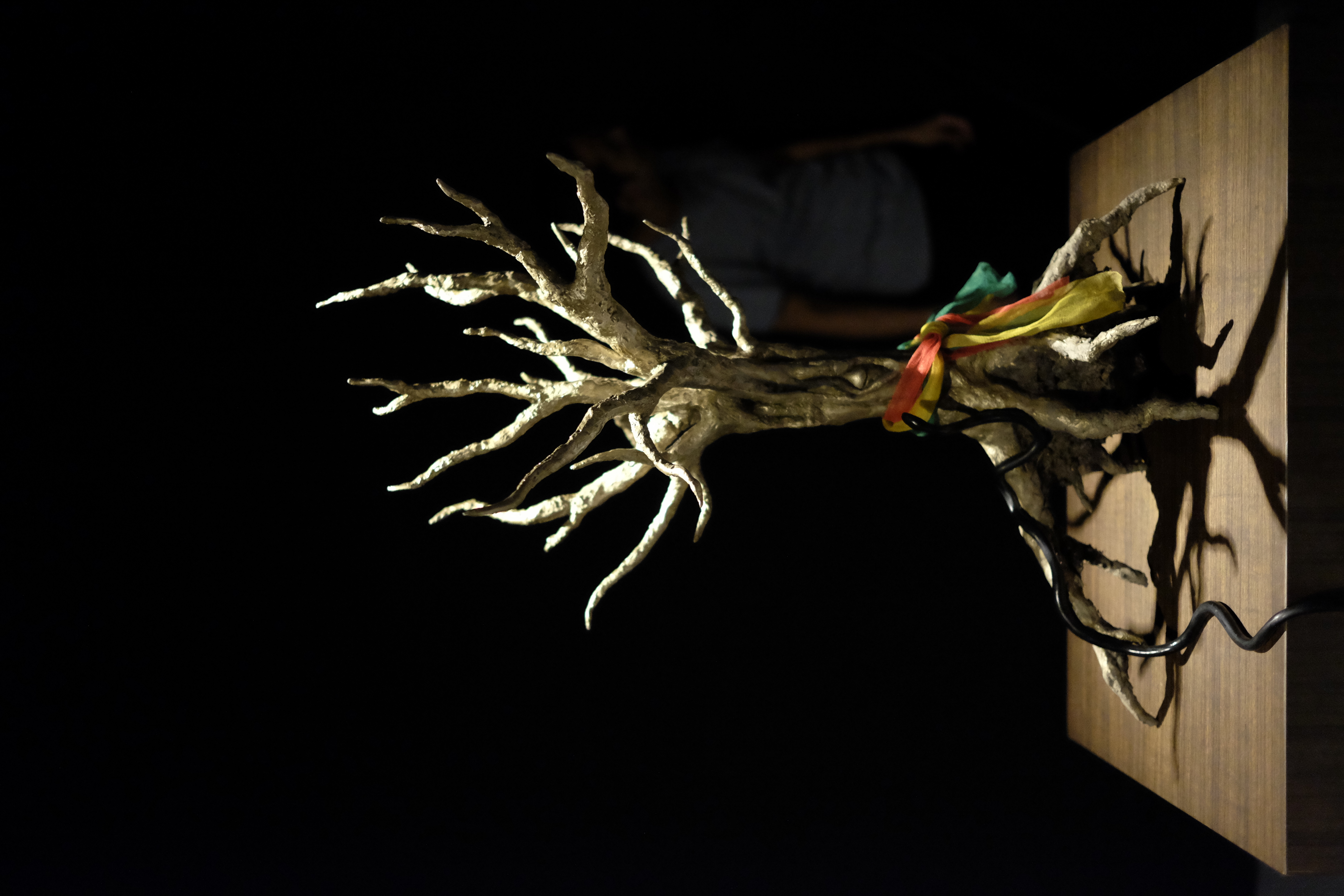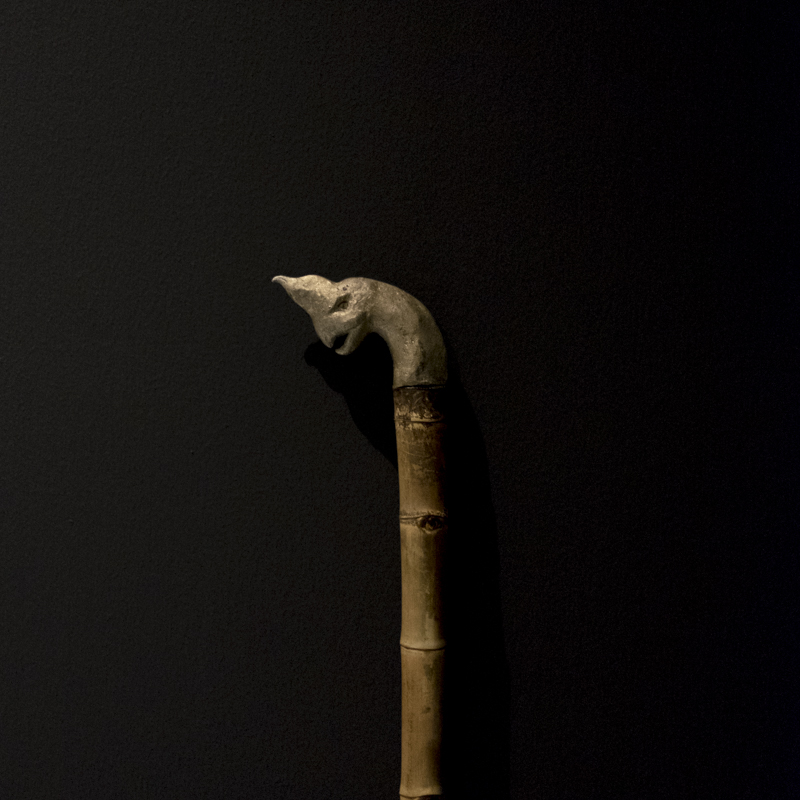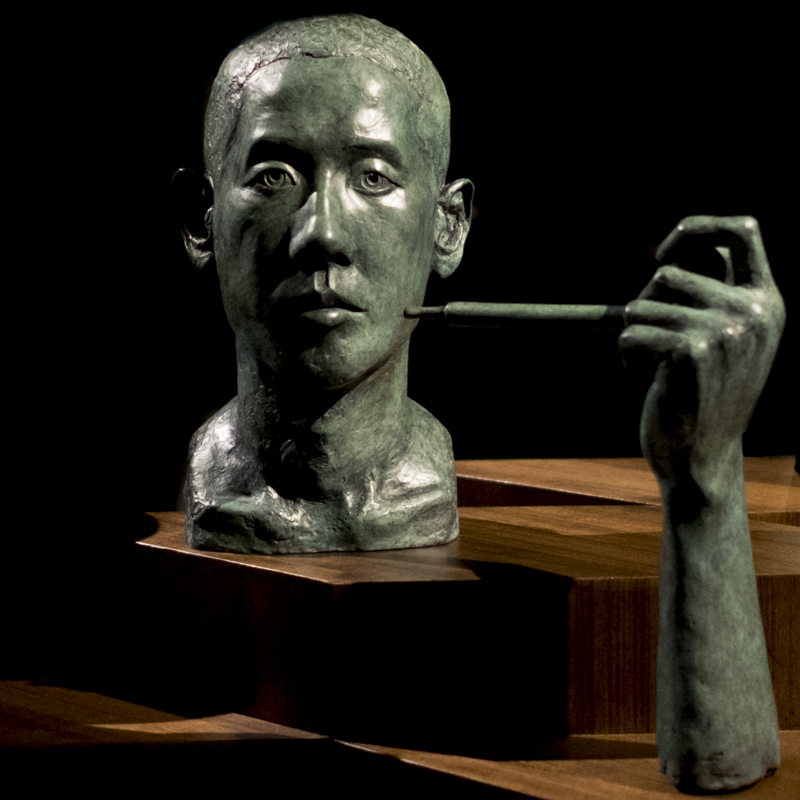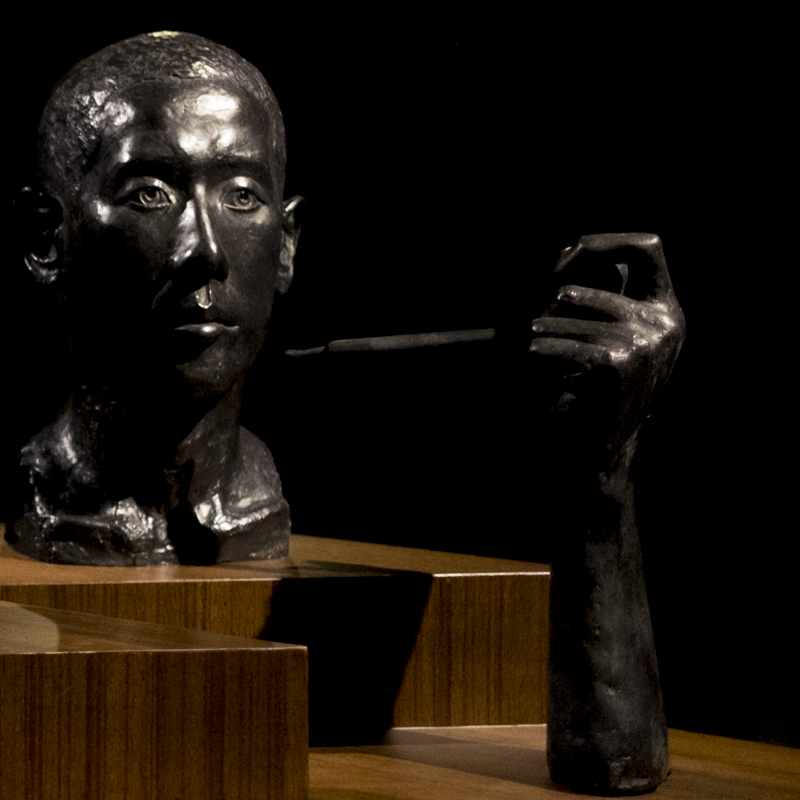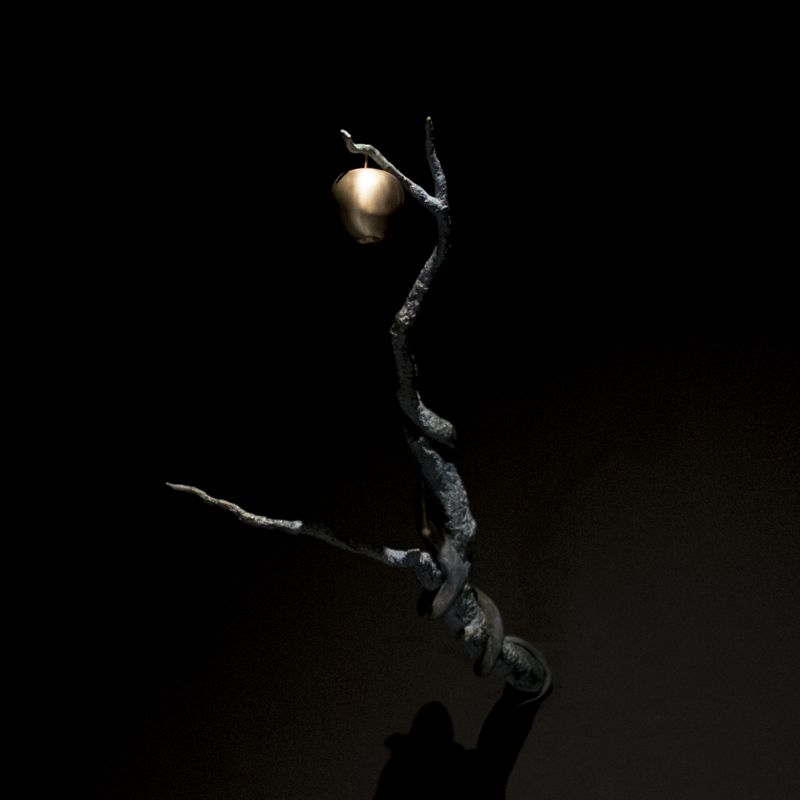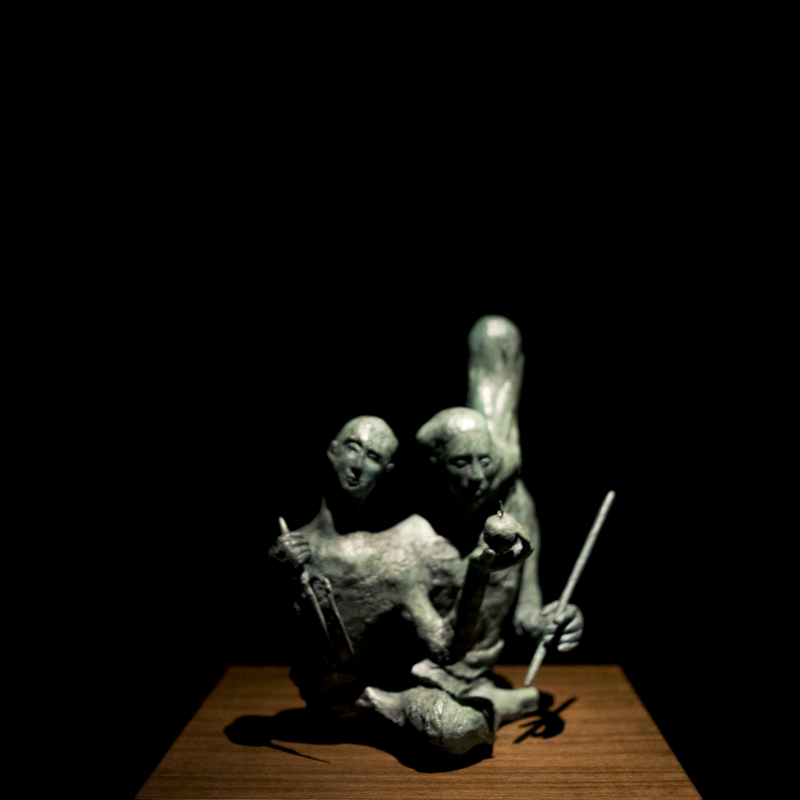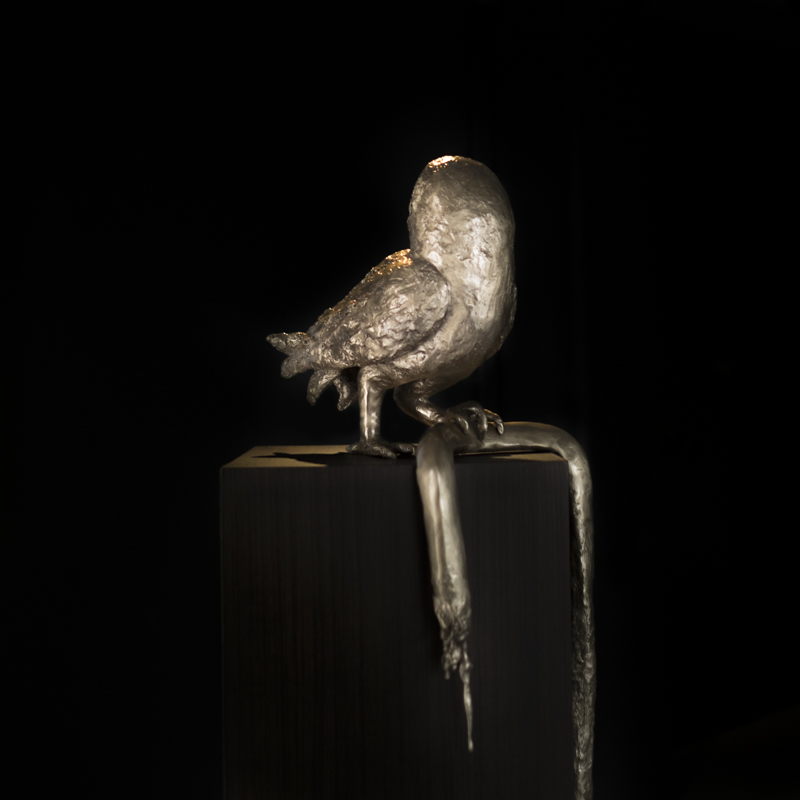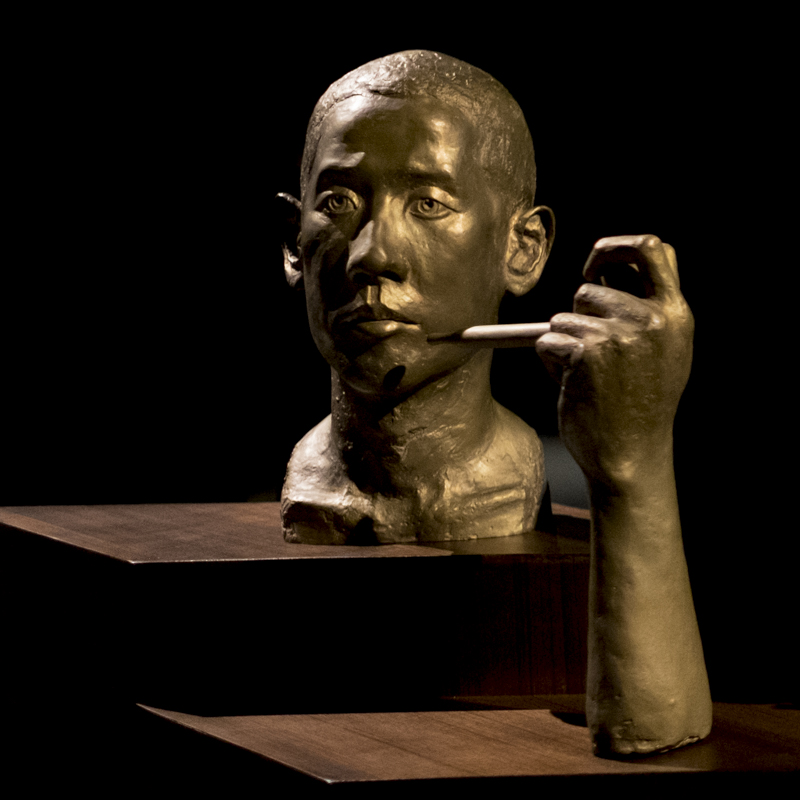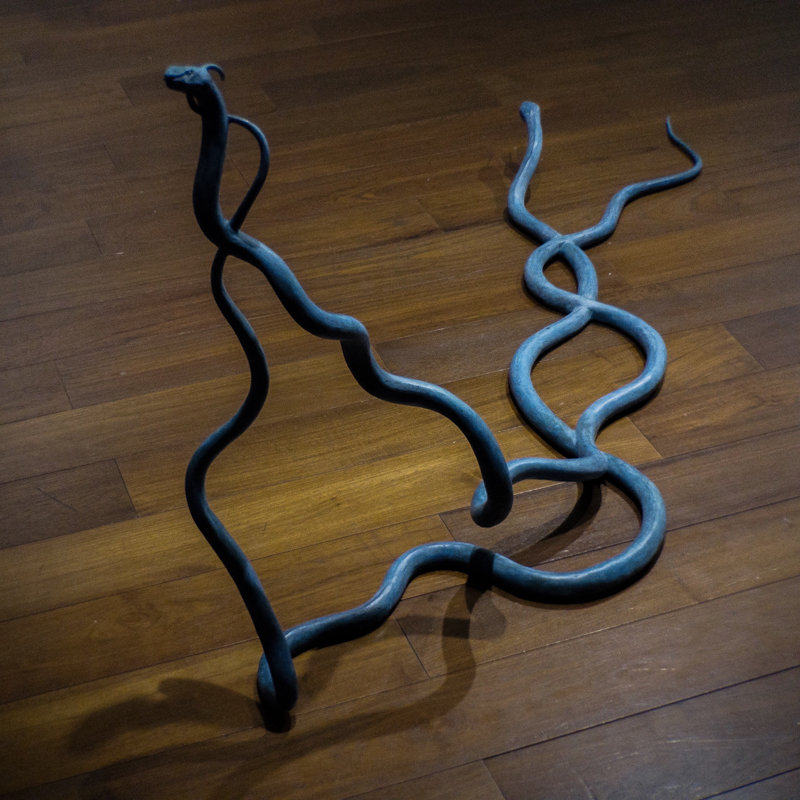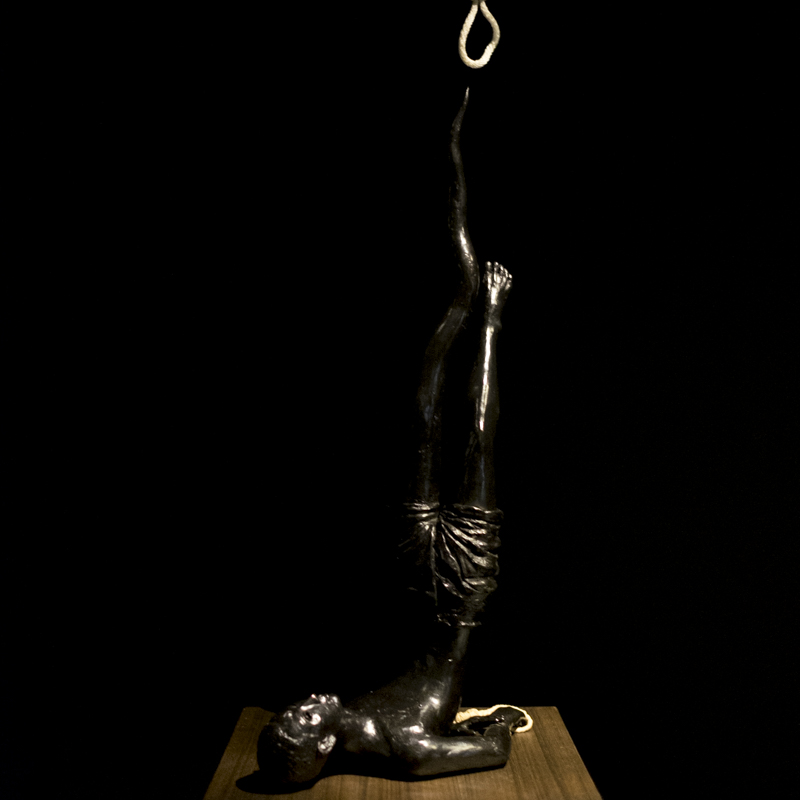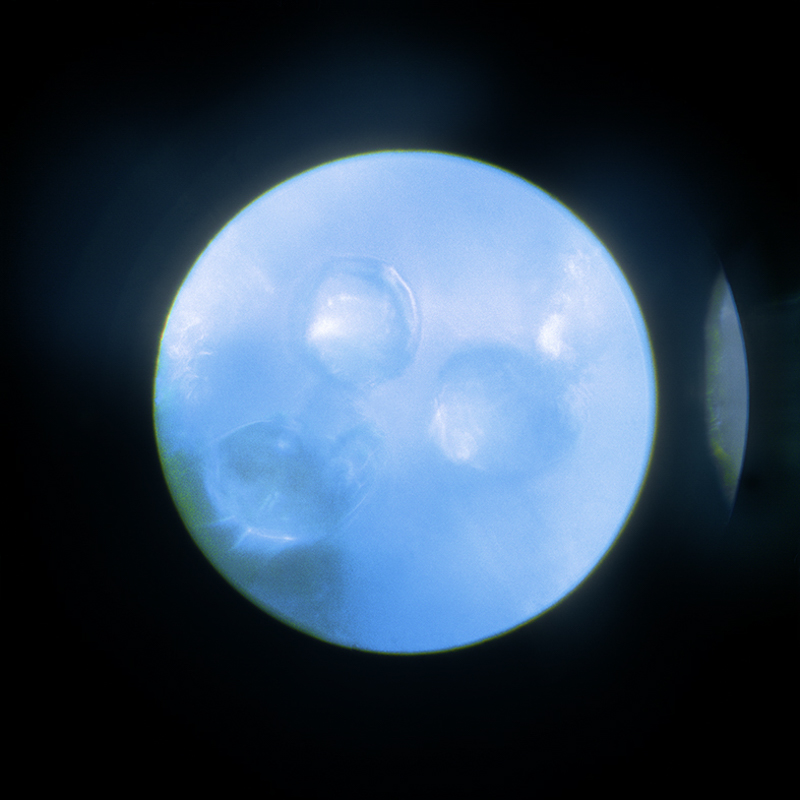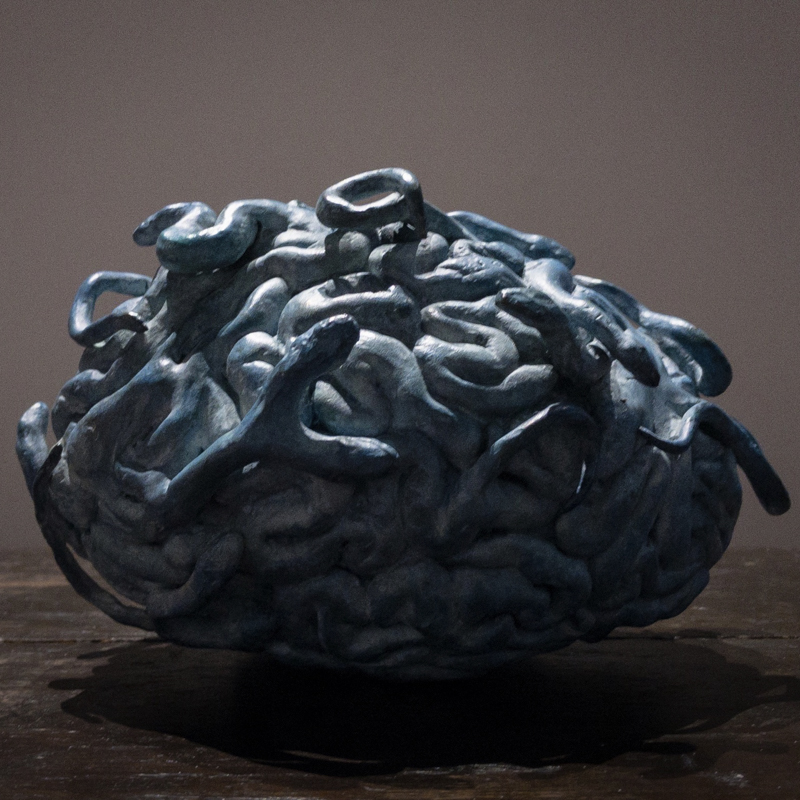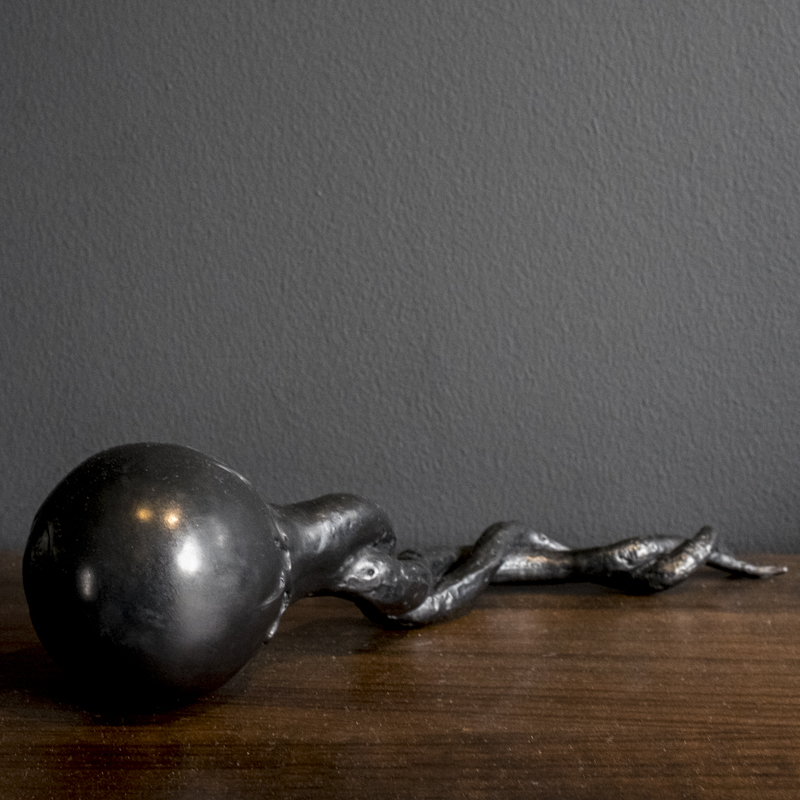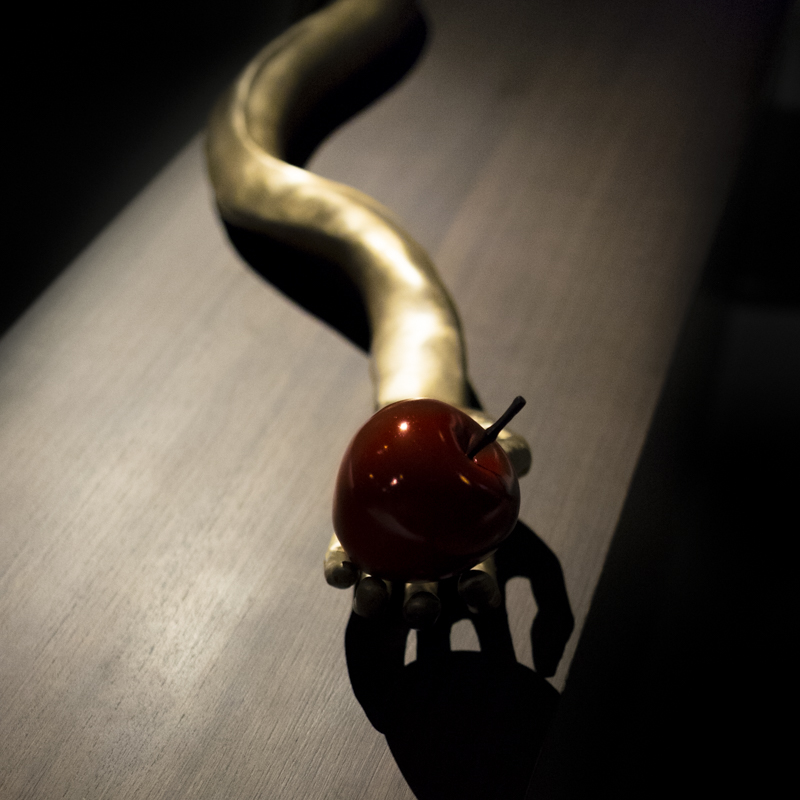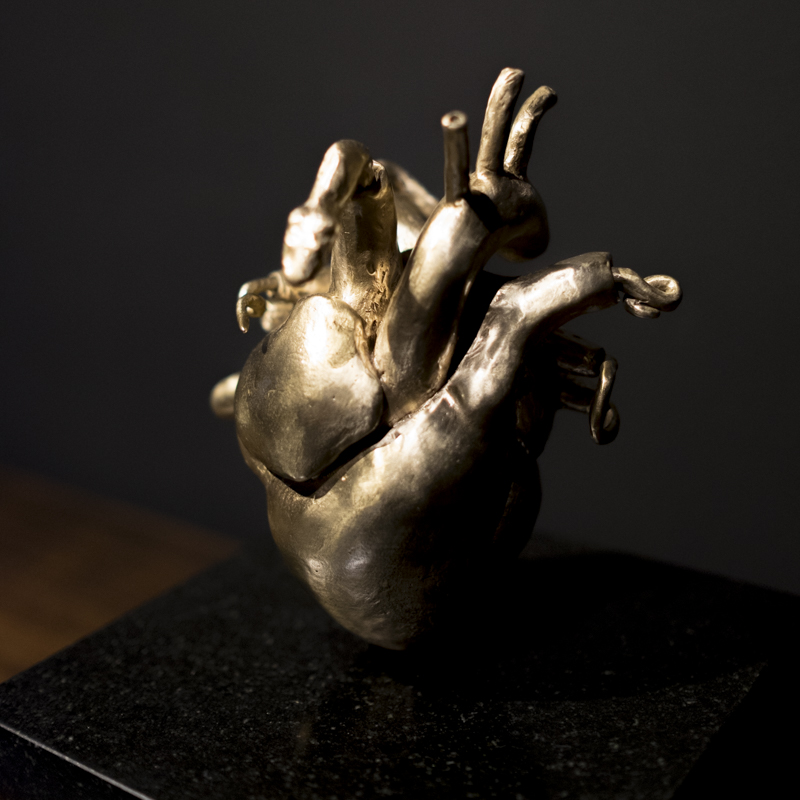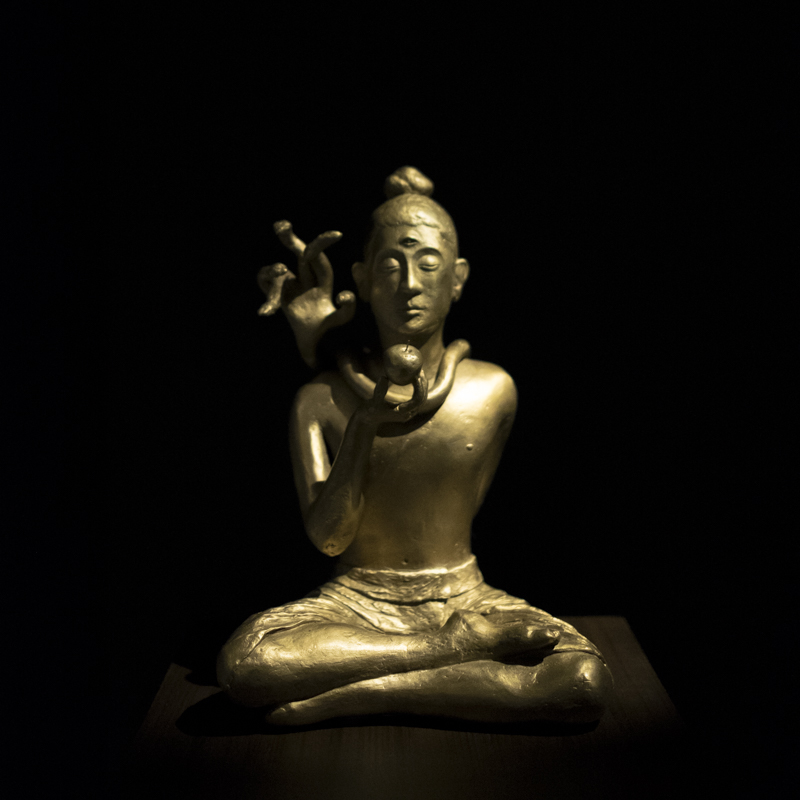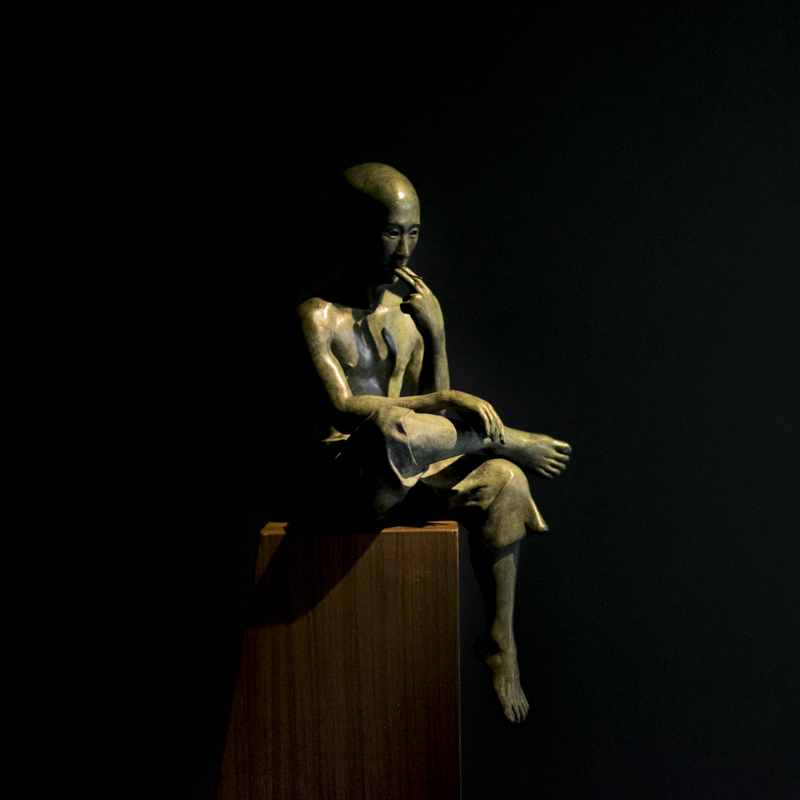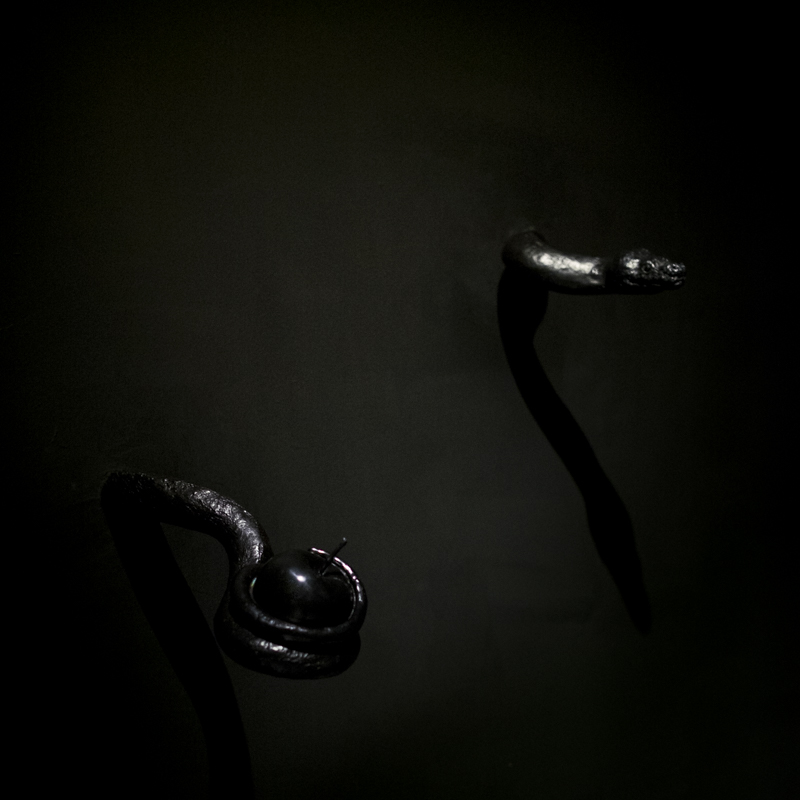 Gardens are usually of the senses: colours, scents, water, birdsong. Paradise is a garden. But Piyatat Hematat spent long years toiling in 'Eden' to manifest his garden of a mind seeking escape from the sensory prison. Even so, this Eden's gothic yet zen maximalism is perfumed with the smoky aroma of sacred plants, known as Teachers by shamans, wafting from a trio of bronze pipes being sipped thoughtfully by three dreamy heads in green, black and gold.
Despite their immaculate classical execution, there is a bronze age Isan simplicity and potency about Piyatat's enigmatic bronzes; not surprising despite his British art training since he learned bronze- casting in the prehistory-steeped Northeastern province of Ubon. The sculptures' solidity notwithstanding, they take us into more ethereal realms, not of fantasy but of otherworldly reality. The Biblical serpents of Eden who tempt and repel, turn into enticing hands and staring eyeballs; the seething 'Serpent Brain', the sprouting 'Serpent Heart'; the 'Apple Bong' whose sucking hole is the clitoral gateway through which we all enter this world. In his necklace of the five-headed (5 senses) naga, Shiva himself holds out to us the consciousness of good and evil, in a world where his divine gift of third-eye opening ganja is forbidden fruit.
The conflict twisting itself through the artist's mind and hands is encapsulated by 'Ape Chases Snake Tail'. Back in his primitive state at the start of his technological journey, as he stands gazing at the serpent's retreating tail, is the tool in the apeman's grip a weapon or a pilgrim's staff?  He seems fascinated, mesmerized by indecision: he could be about to run after the forbidden knowledge or merely be chasing his reptilian brain. He could even be chasing it away, spurning the curiosity that would propel him to conquer the earth and kill his innocence. But the forbidden fruit of Shiva's Eden brings liberation, breaking him out of himself to hang upside down and evaporate. In the material world of the senses, enlightenment is forbidden fruit indeed.
"If we hadn't tasted the apple, there'd be no creative ideas, no weapons and, yes, no art," says Piyatat. "We're punished for it but other forbidden knowledge can so pervade us with consciousness of Reality that we can free ourselves."
Piyatat Hemmatat 
(b.1976 in Bangkok) received a BA in Fine Arts from City & Guild London Art School and an MA in Visual Arts from Chelsea Art College. Although 'Eden' is his first sculpture exhibition, he is a well-known photo-artist whose work has been shown and forms part of private collections all over the world including the Museum Siam in Bangkok & the Not Vital Foundation in Switzerland.  
2 Magazine
: "His photographic works encompass a variety of narratives—from socio-political commentary, faith, spirituality and abstract experimentation to groundbreaking conceptual photography."