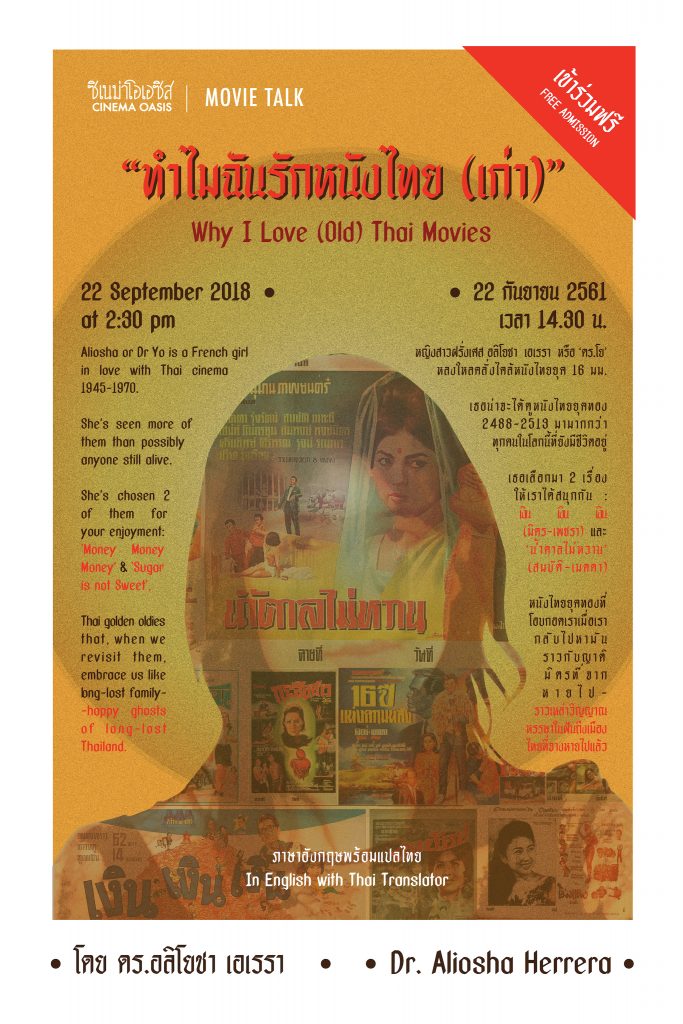 Why I Love (Old) Thai Movies
Aliosha or Dr Yo is a French girl in love with Thai cinema 1945-1970. She's seen more of them than possibly anyone still alive.
She's chosen 2 of them for your enjoyment: 'Money Money Money' & 'Sugar is not Sweet', Thai golden oldies that, when we revisit them, embrace us like long-lost family–happy ghosts of long-lost Thailand.
.
.
Film Talk with Aliosha Herrera :
Saturday 22 September 2018 at 2:30 pm
(FREE)
————————————-
"Aliosha Herrera is a French doctor in cinema and media studies from the University of La Sorbonne Nouvelle, Paris 3. After her Master degree dissertation dedicated to The invention of a critical memory in the work of Apichatpong Weerasethakul, she wrote a thesis entitled A history of Thai cinema from 1945 to 1970: the era of 16mm popular fictions, defended in 2016.  
From 2012 to 2015, she has been doing research at the Thai Film Archive (Public Organisation), specialising in the Thai 16mm era. She is also a board member of Kinétraces, an international association of researchers applying a historical perspective to cinema studies and film archives from all over the world."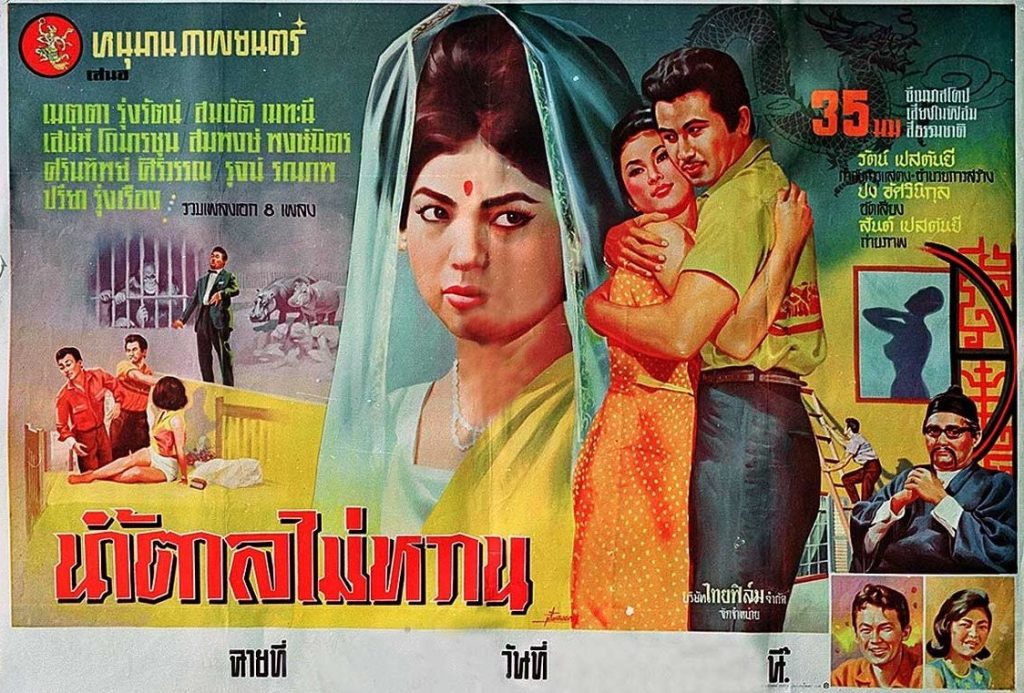 Sugar is not sweet (Namtan mai wan)
138 min
Manat (Sombat Methani), the indolent heir to the prosperous Kesa Charoen pharmaceutical company, unwillingly get engaged to the daughter of his father's Indian friend, Namtan (Metta Rungrat), with the sole purpose of inheriting a great fortune… Rat Pestanyi's last feature film sharply parodies the 'sugary' tonality (wan) of Thai popular 16mm romances, transposed into a colourful Cinemascope musical. (-Aliosha Herrera)
Timetable
Sat 15 Sep           11:00
Sun 16 Sep         15:00
Wed 19 Sep        19:00
Thu 20 Sep        16:00
Fri 21 Sep           16:00
Sat 22 Sep          11:00
Sun 23 Sep         11:00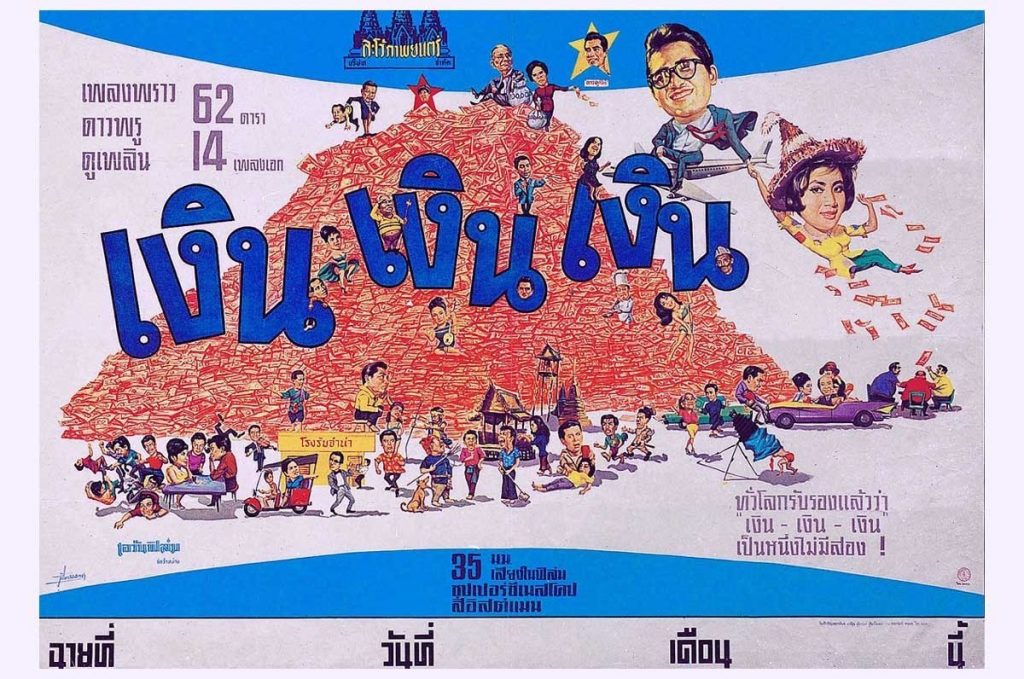 Ngoen ngoen ngoen (Money money money) :
Akaphon, a nephew of millionaire and greedy loan shark Hiranphokit, returns to Thailand after graduating in entertainment management from England, and decides to run a nightclub with a joyous, penniless amateur band… This brilliant musical comedy directed by Prince Anuson Mongkholkan Yugala in 1965, featuring the legendary "Mit-Phetchara" duo and a myriad of leading singers, audaciously unveils the violence of economic relationships and remains a pure gem of world cinema. (-Aliosha Herrera)
Timetable
Sat 15 Sep           15:00
Sun 16 Sep          11:00
Wed 19 Sep        15:00
Thu 20 Sep         19:00
Fri 21 Sep            12:00
Sat 22 Sep           19:00
Sun 23 Sep          11:00